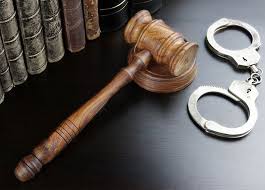 Within the scope of many civil actions, there can be a need to locate new witnesses, conduct computer forensics, interview potentially involved parties, perform, determine the relationship of parties and others, conduct surveillance and much more.
I.S.U.G. is a full-service investigative agency with extensive experience in civil litigation and Criminal Defense support related investigations. Unlike many agencies, we have a large staff of investigators, all of whom specialize in different services.
This gives us true expertise in each area of investigations, ranging from international due diligence to conducting undercover workplace surveillance. This attribute allows us to add value well beyond the typical broker-investigator or the small firm of generalists.
No matter what your needs may be, I.S.U.G. has the proper investigative techniques in place to ensure that we can provide the highest quality civil litigation and Criminal Defense support in the industry.
With the spectrum of possible civil cases, it is beneficial to use a private investigative agency that is large enough to cover the broad range of needs that successful law firms will have each year.
We encourage you to call us today and discuss your cases. We can outline how we can add value and assist you in quickly monetizing our involvement for your client.
Our tailored civil investigations can mitigate risk providing you with the information you require.
Our Civil Investigations Consist of the Following:
Landlord/Tenant Investigations
Personal Injury Investigations
Trial Preparation
Difficult and Unusual Services of Process
Worker's Compensation
Skip Trace Investigations
Polygraph Examiners
Medical Investigations
Nationwide Database
and other related issues