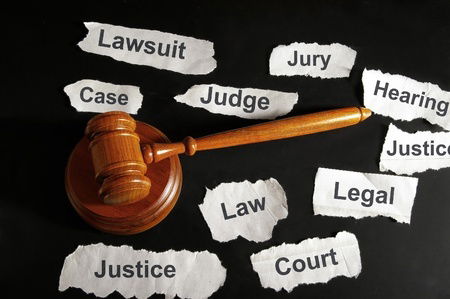 Insurance Fraud Investigator
An insurance fraud investigator typically investigates cases in which individuals seek compensation for false claims.
An insurance fraud investigator is usually the professional working for an insurance company for the purpose of making a determination about whether a claim was made falsely. Disability claims often involve an individual claiming that his or her quality of life is hindered, or bodily movement limited, due to chronic pain. The claim of chronic pain is frequently challenging for one to prove from a medical standpoint; therefore, insurance companies are at times in a bind, causing them to turn to private investigators.
AT INVESTIGATIVE SERVICES UNLIMITED GROUP WE INVESTIGATE THE FOLLOWING INSURANCE FRAUD CASES, AND WITH OUR CRIMINAL EXPERIENCE WE CAN BE THE AGENCY TO BRING YOUR CASE TO THE WINNING TABLE.
Types of Insurance Fraud
Insurance for Cars: Intentionally colliding with a car, then accusing the driver of fault; or trying to gain money for a car that has not actually been stolen.
Insurance for Health: Intentionally getting paid for health care one is not actually receiving; or filing invalid health care claims.
Insurance for Life: Intentionally claiming too much life insurance for one who is still living.
Insurance for Home: Intentionally making false damage claims.
Insurance for Worker's Compensation: Intentionally falsifying claims for an injury.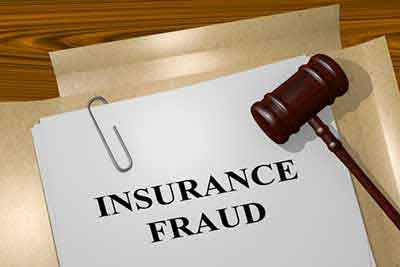 Types of Fraud
The insurance industry usually delineates two major forms of fraud: hard and soft.
Hard fraud is a case in which an individual intentionally fabricates a story for anticipated gains.
Soft fraud is when a person embellishes what should have been a legitimate claim.
For example, falsely claiming that your Rolls Royce was stolen from the driveway would be considered hard fraud. Soft fraud would be falsifying information on your insurance application.
Methods of Our Insurance Investigations which include the examples listed below.
Witness interviews
Claimant background check
Previous claims history
Medical reports (researching medical reports to find conflicting data, for instance)
Surveillance (watching the subject to perhaps witness behaviors that belie the claim)
Video and Photo Surveillance with High Technology Equipment.
Our Expertise in this field will Prove your Case to be a Winning Case.
Mortgage Fraud
I.S.U.G provides clients with various services related to mortgage fraud and mortgage irregularities.
Our team works on both mortgage and loan fraud investigations with both lenders and buyers to help verify the validity of the mortgage loan applicant or loans to protect the financial safety and interest of the involved parties.
Investigative Services Unlimited Group specializes in a variety of insurance fraud cases and and will build our investigation to meet your specific needs. Below please find some general information about the different insurance related cases our firm has investigated.
Workers' Compensation Fraud
Workers Compensation abuse is one of the most common problems facing insurance companies. Thousands of individuals abuse these benefits every year. WE HAVE AN EXCELLENT PROVEN TRACK RECORD ON WINNING THESE CASES.
We investigate claims to determine if an employee has faked or exaggerated their injuries.
Locate unreported income or employment at a second job, and attempt to find multiple claims under multiple identities.
Disability Benefits Fraud
Assist in determining claimant's current activities of any full or part-time employment held since the date of loss, dependents, health status, civil or criminal litigations, and activities in or around the home.
It is illegal to receive these benefits if you are not disabled, and can perform the functions of your job.
To do so is considered theft!
Automobile Accidents Fraud
It is illegal to receive treatment for phony injuries.
It is illegal for doctors, medical facilities, chiropractors, etc. to over bill for treatments.
It is illegal for people to stage car accidents to bilk or cheat insurance companies.
These are all violations of the Health Care Claims Fraud Act!
Health Care Claims Fraud
It is illegal to submit a false claim form to an insurance company in order to be paid for health care services that were not received or provided.
Punishable by 5 to 10 years in prison if the person is a doctor, chiropractor, dentist, psychologist, nurse, pharmacist, physical therapist, lawyer or other licensed professional and the claim is submitted for providing professional services.
CREDIT CARD FRAUD IS ALSO ONE OF OUR SPECIALIZE INVESTIGATIONS.
Email or Call Us For A FREE CONSULTATION and we can discuss your options in detail!